Willie Walsh says Belfast to London Heathrow route safe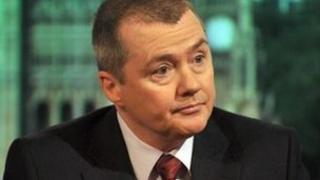 British Airways is making a long-term commitment to the route between Belfast and Heathrow, the chairman of its parent company has said.
Willie Walsh is head of IAG, which bought BMI earlier this year.
In 2001, BA pulled out of its London Heathrow to Belfast, but Mr Walsh said the airline had "always wanted to re-establish the route".
"It has taken longer than we hoped but we are glad the route has been re-established," he said.