Officers 'ignored warning signs' before Marion Millican murder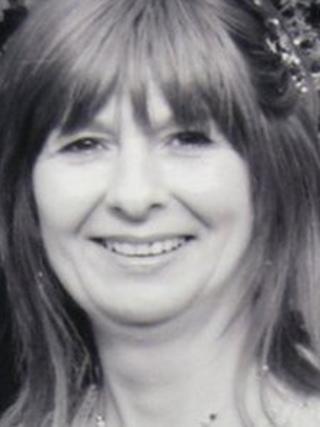 Three police officers face disciplinary action for failing to act on a warning that the man who murdered his ex-lover had a gun and had made death threats.
Fred McClenaghan was found guilty on Tuesday of murdering Marion Millican.
McClenaghan admitted during counselling sessions he had thoughts about killing himself and Mrs Millican.
The Police Ombudsman Office told the Belfast Telegraph there was "sufficient warning to allow police to have taken more action".
"In December 2010, the PSNI received a report that Mr McClenaghan had threatened to kill Ms Millican and himself - they notified her of this threat," a spokesman said.
"The police became aware on 25 January, 2011 of a similar threat.
"The person who provided this information said they believed Mr McClenaghan had a gun, but could not confirm ever having seen it.
"The Police Ombudsman's Office took the view that police did not take appropriate action in relation to a report that a member of the public had a gun illegally and was a possible danger to himself and others."
McClenaghan, 49, of Broad Street, Magherafelt, used an antique double-barrelled gun to shoot the mother-of-four dead in the Portstewart launderette where she worked in March 2011.
The Northern Health Trust confirmed that his admissions during counselling sessions were passed on to the PSNI, in line with standard practice.
"The care and treatment given to Mr McClenaghan by the trust was both timely and appropriate," it said in a statement to the BBC.
"While some aspects of process could have been improved, none of these matters would have had a bearing on the tragic outcome."