Michaela McAreavey trial drawing to a close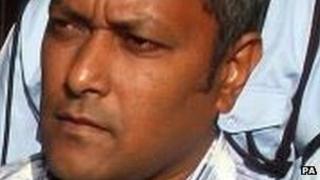 The trial of two men accused of murdering Michaela McAreavey has heard from the last of nearly 50 witnesses.
Court officials in Mauritius say a verdict could be delivered next week.
The prosecution and defence will make their closing speeches on Friday and Monday and it's thought the judge will give his summing up on 12 July.
Mrs McAreavey, the daughter of Tyrone GAA manager, was on honeymoon with her husband John when she was killed in their hotel suite.
Sandip Moneea and Avinash Treebhoowoon, both former workers at the Legends Hotel, where the couple were staying, deny the killing.
The hotel housekeeping manager told the court he was responsible for both accused when they worked there before their arrest.
He described Sandip Moneea as a "very straight man who always goes by procedure."
Eariler the court heard that mobile phone records suggest that Mr Moneea was talking to his sister at the time police believe the killing took place.
The prosecution say she was killed at 14:45 on 10 January 2011.
Mauritius Telecom IT officer Dhanraj Lillah said Mr Moneea was on the phone for "four minutes, 18 seconds".
His lawyer has previously said it was a "physical impossibility" that his client could have carried out the murder. Mr Moneea and his sister, Malah Gajudhur, gave evidence on Tuesday that they had been chatting at that time.
However, the prosecution claimed he was phoning his sister to ask advice about what he had just done.
The trial was initially expected to last two weeks but has been taking evidence for seven weeks.