Northern Ireland post-primary school plans published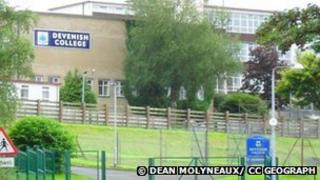 Northern Ireland's five education boards have published plans for the future of post-primary schools.
Falling birth rates have meant 85,000 school places are unfilled.
A consultation will run until 26 October on the documents, which set out options for mergers, rebuilding or closures. The reports are on the boards' websites.
While some of the plans leave a variety of options open, it is clear that a number of schools will close.
Among the proposals out for consultation are:
The education boards and the Catholic sector were given the task of suggesting how many and what sort of schools are needed in each area.
It was the second analysis the boards had been asked to do.
Viability audits for schools were published in March, listing all schools and any problems they had with pupil numbers, budget deficits and examination results.
The audits revealed that 84% of secondary schools and nearly 50% of primary schools were experiencing difficulties in at least one of these areas.
Northern Ireland's education system has been traditionally divided into state schools and a separate sector controlled by the Catholic Church.
In recent years, there has been a drive to save money by sharing resources.
Education Minister John O'Dowd said the plans published on Thursday marked "the first step in transforming education provision here".
"The plans map out the issues affecting education in local areas, both now and in the future, and put forward proposals to meet these challenges," he said.
"The draft plans will raise many questions; however I would encourage everyone to think about the needs of our children both now and in the future as opposed to the needs of individual institutions."