Hijacking victim pulled from car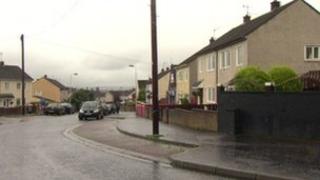 A man has been dragged from his car during a hijacking in west Belfast.
Two men pulled him from the vehicle on St James' Crescent shortly after 01:00 BST on Sunday.
The men drove off in the direction of St James' Road. The car was later found on Divismore Park.
The man was not injured but has been left badly shaken.