The M1 celebrates its 50th birthday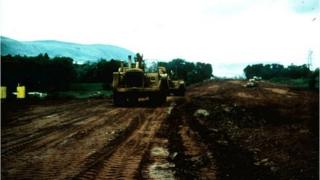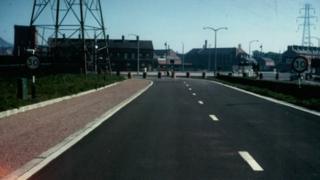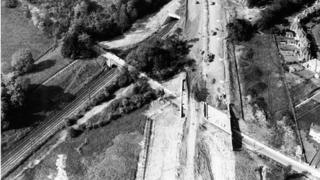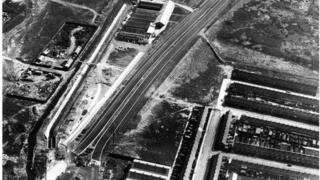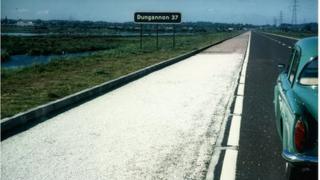 We take it for granted. The hundred, the thousands of us who use it day and daily. But without it, travelling in Northern Ireland would be very different. And it's 50 years old on Tuesday.
Happy birthday M1.
On July 10 1962, four brand new lanes of freshly laid tarmac beckoned Northern Irish motorists.
It was a new way of driving, offering trouble free, straight-forward motoring between Belfast and Lisburn.
The first instalment of the M1 went as far as what is now the Lisburn/Saintfield Road turn-off. In subsequent years the road was upgraded and extended to the stretch it covers today, sweeping westwards between Belfast and Dungannon.
Cross-border travel was not a huge consideration in the political climate of the day, and the decision was made to strike for the west.
In building the motorway, planners made sure that Northern Ireland became the first region, outside England, to have a motorway-grade road. It was also the first motorway on the island of Ireland.
The first person to drive down the motorway was Bob McFall, a 37 year-old Belfast man from Highfield Drive in the city. He hit the road on his motorbike, riding to Lisburn in a very different manner than he had ever experienced.
Wesley Johnston is a roads expert. He says, while the M1 has changed somewhat since the opening of that first stretch 50 years ago, it still performs its function very well today.
"Things were very different in 1962. Firstly, there was no speed limit on the M1 - drivers could go as fast as their vehicle allowed, and a few enjoyed using the M1 as a racetrack. At the same time, the average speed was just 50mph.
"The motorway itself has changed greatly. The original peat central barrier has been replaced with concrete and steel, while the Belfast end has been widened to three lanes each way. The original 1962 bridges at Stockman's Lane wore out over the decades and were replaced with modern structures between 2006 and 2009.
"The Westlink opened in 1981, a new junction was added at Black's Road in 1988, and a hard shoulder bus lane was provided citybound. The most recent change was the construction of the underpass at Broadway, which opened in 2008.
"Although many people associate the M1 with peak-time traffic congestion, the motorway continues to be hugely popular, and facilitates thousands of journeys every day that would otherwise not be possible."
The next time you're on your journey home - be it from work or from holidays - and you're bemoaning the long motorway drive, just think how much worse it would be without the 50-year-old stretch of highway.