Tens of thousands of Orangemen take part in marches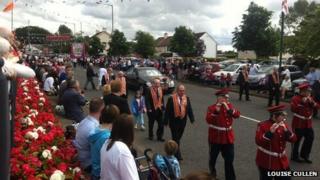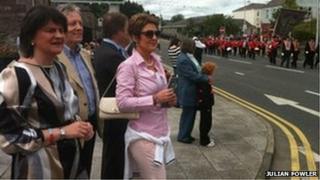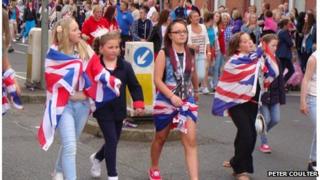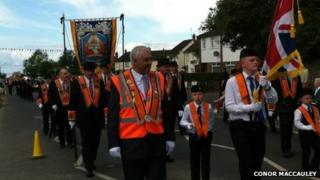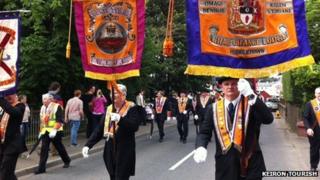 Tens of thousands of Orangemen and women took part in the annual Twelfth celebrations across Northern Ireland today.
Three flagship parades took place in Ballynahinch, Carrickfergus and Enniskillen.
Belfast City Hall hosted the Orangefest celebrations which featured street theatre and food demonstrations.
The festival is an annual celebration of William III's victory at the Battle of the Boyne in 1690.
The Orange Order was founded back in 1795.
Three of this year's Twelfth demonstrations were selected by the Grand Orange Lodge of Ireland for tourist flagship status.
The Twelfths in Enniskillen, Carrickfergus and Ballynahinch were given extra support during the run up to the festival.
In addition to the flagship parades there were 15 other demonstrations that took place across Northern Ireland.
Orange Lodges across the world also took part in celebrations including demonstrations in Africa and the United States.
A large parade also took place through the centre of Liverpool.
Closer to home one hundred lodges and eighty bands took part in the Twelfth in Newry while in Ballymena 15 lambeg drums took part in the parade.
The largest demonstration took place in Keady where over 5,000 took to the streets infront of 20,000 spectators.
Grand Orange Lodge Director of Services, Dr. David Hume said he hoped it would be a "memorable day."