Property firm Corbo make £4.5m loss in 2011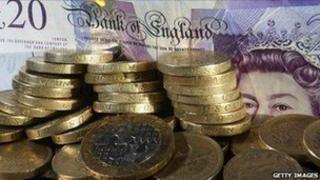 One of Northern Ireland's largest property firms, Corbo, made a loss of £4.5m in 2011.
However, the directors said the loss included a one-off cost and that underlying pre-tax profit was almost £4m.
Corbo is a major retail landlord - its properties include the Fairhill Centre in Ballymena and the Shane Retail Park on Belfast's Boucher Road.
It is owned by Sam Morrison and his family.
The one-off item mentioned in the accounts is the cost of breaking an interest rate swap.
An interest rate swap is a controversial financial product which is generally sold to businesses as protection against interest rate rises.
However, some property firms have complained that banks made them buy interest rate swaps just before the recession.
That meant that instead of benefitting from historically low interest rates they have been locked into higher rates.
It cost Corbo just over £8m to get out of its swap.
Corbo's directors have also written down the value of their portfolio by a further £16.5m on top of a £39m write down in 2010.
Those write downs are modest by the standard of the Northern Ireland property crash which the directors say is due to the high occupancy levels of their developments, dominated by major UK retailers on long leases.
The portfolio is now valued at £593m giving the firm net assets of about £190m.