Down developer linked to Nama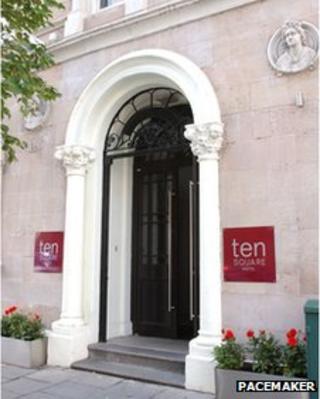 A company controlled by the County Down property developer John Miskelly has been linked to the Irish government's National Asset Management Agency (Nama) for the first time.
In June, Nama registered a charge on a bank account of one of his main companies, Applecroft Investments.
This is a standard way of operating by Nama, giving the agency a degree of control over the account.
Nama has taken over most of the land loans made by Irish banks.
Bank of Ireland and Irish Bank Resolution Corporation (IBRC), the former Anglo Irish Bank, are also listed as lenders to Applecroft.
Anglo is understood to have been the main lender to the company.
Mr Miskelly owns a variety of properties including a retail park in Downpatrick and a large development site next to Central Station in Belfast which is currently used as a car park.
He has other business interests including the Ten Square Hotel in Belfast city centre.
In 2006, Mr Miskelly came to public prominence when he considered mounting a bid to buy Liverpool Football Club.
Nama was set up by the Irish government in an attempt to save the country's ailing banking system.
The agency is sometimes referred to as a "bad bank" but it took over "good" loans, which are being repaid, as well as bad loans.
The agency holds property loans worth a nominal £3.35bn in Northern Ireland.