Empty homes in north Down targeted by burglars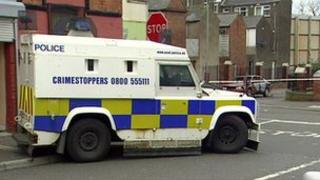 A number of unoccupied houses in north Down have been targeted in a spate of burglaries.
Police have asked householders to think about security following robberies in Helen's Bay.
Burglars broke into houses where there was no sign of activity because the occupier was away.
PSNI Inspector Julie Blain warned people not to be complacent. She said burglars were opportunists.
"The idea that it is at the dead of night when everyone is asleep and there is less chance of being seen is outdated. Burglars will target your home in the daytime too, but only if they are sure that no one is watching," she said.
'If you are going on holiday ask a neighbour to hold your house keys so they can check your home regularly. They could also switch on different lights, adjust curtains, lift your mail and open and close your gates.
"Remember to secure any ladders that are outside your home by locking them in a garage or shed. If you have a house alarm, ensure it is activated to its full capacity. All of these little things can give the impression that there is someone at home."