Music promoter liquidated following Titanic Lockdown cancellation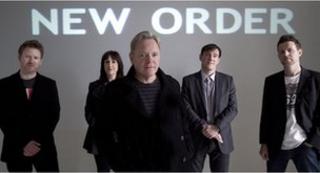 A Belfast music promotions company which had to abandon a high profile concert planned for the Titanic centenary celebrations has gone out of business.
Hydroponic Music Limited now owe around £240,000 because of the cancellation.
The Titanic Lockdown festival was due to have been held on 1st and 2nd June but was cancelled due to poor ticket sales.
The Happy Mondays and New Order were booked to headline the concert.
The company is currently being liquidated.
Pulled
The concert supposed to be held in a former shipyard hangar opposite the old headquarters of Harland and Wolff in the Titanic Quarter.
However, despite a major promotional campaign across NI it had to be pulled.
The festival had secured funding from the Northern Ireland Tourist Board.
It had been described by promoters Hydroponic as a "boutique festival for Belfast's music lovers".
The event had been planned for three years and was also due to feature a stage dedicated to local artists and an international food market.
It would have been the first time New Order had played in Belfast for 26 years.
Hydroponic Music Limited owe £140,000 to various artists' booking agencies, Heineken Ireland are owed £34,000 and several local companies such as security firms, plant hire and riggers are owed smaller sums.
Only a small number of tickets were sold ahead of the event, all of which were refunded.