Move to half public servants' sick leave pay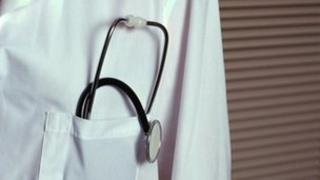 Sick leave pay for almost 300,000 Irish public servants is to be halved from January 2014.
Sick leave entitlement for public servants costs the state about 550m euros each year.
The move to halve the bill was recommended by the Labour Court.
Public servants on sick leave are currently entitled to full pay for the first six months of illness, reduced to half pay for the next six months in any four-year period.
In 2011, self-certified illnesses - those not certified by a doctor - cost 63m euros.
Labour Court chairman Kevin Duffy said public servants on sick leave, from 2014 onwards, would be receive full pay for three months and half pay for the next three months.
The period for self-certified sick pay will be reduced from seven days in a year to seven days of two years. The court said this would come into play "as soon as practicable".
Public servants who are critically ill will continue to receive full pay for six months and half pay for the next six months.
However, the Labour Court said critical illness pay should be regarded as "an exception and normally non-recurring occurrence".