Nelson Street development planners challenge DoE decision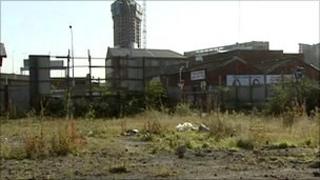 Opposition to a multi-storey apartment block at a controversial site in north Belfast is to be contested at the Planning Appeals Commission.
In April, there was an application made for 217 apartments at Nelson Street, near the city centre.
Last week the Department of the Environment said its view was to refuse the application on a number of reasons.
It said the scale of what was planned would result "in the over development of the site".
The plans, made in the name of the Nelson Street Partnership, for the apartment scheme included some social housing.
However the Department of the Environment (DoE) said: "It has not been demonstrated that the proposed scheme makes adequate provision to meet identified housing needs in the area."
An appeal has been lodged by the Nelson Street Partnership at the Planning Appeals Commission (PAC).
The PAC said background papers have been received.
"An informal hearing has been requested and will be arranged in due course," the PAC said.
The Housing Executive and local community have long been opposed to the development of private apartments on the site.