£40,000 cannabis plants found in empty Larne house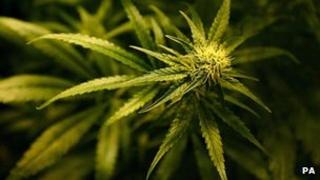 Cannabis plants worth an estimated £40,000 have been seized in Co. Antrim.
Police seized the plants during a search of an empty house at Old Glenarm Road, Larne, on Tuesday evening.
PSNI Inspector Noel Rogan appealed to landlords and neighbours for help in tracking down drug dealers.
"Neighbours are asked to report strange activities such as windows boarded up, curtains closed all the time, a lot of comings and goings to the property and any other peculiar signs," he said.
Inspector Rogan said landlords should check their properties. He warned that those who were irresponsible could face prosecution.