Badger baiting case CCTV 'not shared'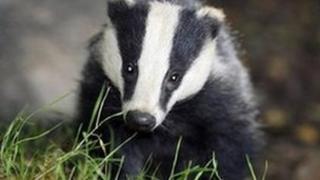 A judge has described as "scandalous" the failure of the public prosecution service to give CCTV footage of alleged badger baiters to their defence team.
It has now meant an eight-week delay to the court case being heard at Newtownards magistrates.
The court also heard one of five men charged was arrested over the weekend for breaching his bail conditions.
He is John Alex Edward Francis Edens, 21, from Strandburn Drive in Belfast.
The other accused are Belfast men Darren Millar, 38, of Rainey Way, 21-year-old Chris Kirkwood and Ryan Kirkwood, 20, both from Island Street in the city.
Graham Arthur Officer, 41, from Rosepark, Donaghadee, is also charged with interfering with a badger sett and causing unnecessary suffering to a badger on 24 February.
District judge Mark Hamill said the eight-week delay in the trial was entirely the fault of the PPS.
The men were arrested by police as part of operation Meles, their investigation into badger baiting across Northern Ireland.
A number of properties were searched in the Banbridge and south Armagh areas.
All five are due to appear in court again on 28 August.