Houvenaghel says she was denied chance of gold medal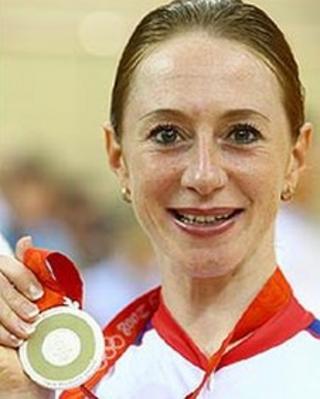 The cyclist Wendy Houvenaghel has told the BBC she believes she has been treated unfairly and denied the chance of winning a gold medal for Northern Ireland at London 2012.
The Beijing silver medallist was one of four members of the GB and NI Team pursuit.
Houvenaghel was left out of all the races as her team mates went on to break the world record and win gold.
The County Londonderry rider said she was excluded at the last minute.
"I firmly believe that I should have been riding," she said.
"That medal was there to be taken and I was prevented from having it by one person and their decision, so it's been a very unjust and very unfair experience."
Team GB have not yet responded to the comments made by Houvenaghel.
Ulster Unionist Sandra Overend has voiced her own disappointment for the cyclist.
"I strongly feel that questions need to be asked about how the team was selected to compete and why better decisions had not been made to enable Wendy to also receive a gold medal," she said.