Tom McFeely's Dublin home repossessed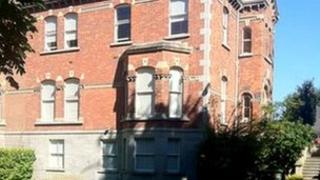 Bankrupt developer and former IRA hunger striker Tom McFeely has had his Dublin home repossessed, after a deadline to vacate the house expired.
The High Court in Dublin ordered his family to move out of their home in Ballsbridge because of a default on a 9.5m euros (£7.47m) mortgage.
The Irish government's National Asset Management Agency (NAMA) has taken over the mortgage.
Mr McFeely is a former IRA member from Dungiven in County Londonderry.
He was last month declared bankrupt at the High Court in Dublin.
Ms Justice Elizabeth Dunne ruled that Mr McFeely's centre of main interest was in the Republic of Ireland rather than the UK as he had claimed.
The former H-Block hunger striker, who was sentenced for shooting an RUC officer and spent 53 days on hunger strike in the Maze Prison in 1980, previously claimed he was a British subject who should not be subjected to the Republic of Ireland's "punitive" bankruptcy rules.
In a separate case, the 63-year-old recently won a Supreme Court appeal against a three-month jail sentence for failing to rectify fire safety defects at Priory Hall.
In October 2011, more than 240 residents of the apartments in Dublin were moved out of their homes.
The action was ordered by a court which heard that safety regulation breaches were so serious, a fire could spread through the whole building in minutes.