NSPCC say one in five child sex assaults by family member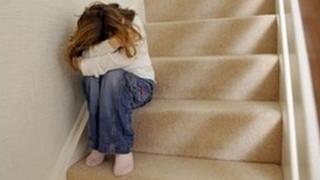 Almost one fifth of sexual assaults against children in Northern Ireland are committed by a member of the child's immediate family, new research has suggested.
The NSPCC analysed police data carried out to assess the level of crime against children between 2008 and 2010.
It found that sexual offences against children accounted for 56% of all reported sexual crime.
The research also found that one third of sexual offenders were aged 10-19.
The NSPCC report examined the proportion of sexual offences reported to and detected by PSNI, as well as those prosecuted and convicted.
The statistics for Northern Ireland suggested that 44% of sexual offenders were known to but not related to the victim, strangers accounted for 28%, and one in five involved a family member.
The charity also obtained figures from about half of the 43 police forces in England and Wales.
It said this revealed that a stranger was responsible in only 7% of reported sexual abuse incidents last year.
However, more than seven out of 10 cases involved a relative, friend or someone else close to the child. The remainder were committed by acquaintances.
In light of the research, the charity has called on the Department of Justice and the PSNI to collate victim information and publish this information centrally.
Neil Anderson, NSPCC NI head of service, said every year thousands of children's lives were ruined by adults who they believed they could trust.
"There is sometimes the perception that child sex offenders are strangers - sinister figures lurking in the shadows," he said.
"But the reality is that most victims know their abusers. They are more likely to be a relative, neighbour or family friend rather than someone they have never met before.
"Many of the victims are threatened or intimidated into silence, with some thinking no-one will believe them or that their revelations will break up their family.
"This means some offenders go unpunished and are at liberty to abuse more youngsters."