More school leavers interested in 'straight to work' schemes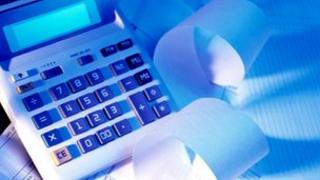 As thousands of A level students anxiously check their results to find out if they will get into university, others are choosing a different path.
PriceWaterhouseCoopers (PwC) is one of the UK's leading professional services firm and runs a recruitment scheme which accepts school leavers.
Interest in the school leaver scheme has increased five fold since the start of the economic downturn in 2007.
This autumn's intake represent 6% of PwC's student and graduate entries.
PWC is the biggest graduate recruiter in the UK, but on its website it insists: "You don't need to go to university to get on in your career."
Career plan
The firm advises school leavers with "good A levels or equivalent" that they can "jump straight into the world of work" and start earning money while, at the same time, studying for a professional accounting qualification.
Successful applicants to its Northern Ireland Assurance school and college leaver programme "can expect to qualify as an accounting technician within two years".
With university tuition fees rising to £9,000 per year at some UK universities, the attraction of on-the-job training with professional coaching, accompanied by a regular wage, is proving popular with many teenagers.
Other large firms, such as BT, Microsoft, Deloitte, and Ernst & Young run similar schemes and last year, KPMG was lauded by judges at the British Accountancy Awards for its recruitment of school leavers.
Leading Northern Ireland entrepreneur, Kevin Houston, said he believes that having a definite career plan is more important than securing a place at university.
'Wasted life'
Mr Houston worked in the banking industry before establishing the telecommunications firm CableTel, which is now owned by Virgin Media, Stream International and HCL BPO Services.
He told BBC Radio Ulster: "I think the most important think is to have a clear focus - what is it that you want to do?"
He said he had worked with many "really good people" over his years in business "who come in with degrees in totally unrelated subjects, sitting there for three or four years, still no clear purpose of what they want to do".
Mr Houston said that, in his opinion such years spent in university were "wasted life" whereas, "if they had a clearer focus they could have been progressing a career, progressing through business".
The entrepreneur failed his 11-plus selection test in primary school but completed his A levels at secondary school and was offered a place at university.
However, he did not take up the offer as he had decided he wanted to work in the banking industry and he joined a bank as a school leaver.
'Corporate university'
Despite his attitude to some academic careers, the entrepreneur is in favour of "on-the-job" training.
"One of the things I've done in my life is I've never stopped learning," he said.
"In my journey through business, one of the things I put in place in the large organisations I used to run was I had my own university - my own corporate university or learning zone - where we help people who maybe hadn't achieved academically....get on the right path and continually learn."
Mr Houston, who is now managing director of the business consultancy firm Houston Solutions, said he would "absolutely" recommend joining a large organisation through a school leavers scheme.
"Have the desire to do it, have passion, have persistance. Figure out the path you want and stick to it and never stop learning," he said.