Michaela McAreavey case: Security guard due in court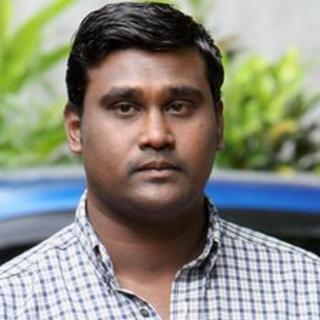 A former security guard at the Mauritian hotel where Michaela McAreavey was murdered is due in court charged in connection with the case.
Mrs McAreavey, 27, from County Tyrone, was killed in her honeymoon suite at the Legends hotel in Mauritius in January 2011.
Dassen Naraynen, also 27, is accused of conspiracy to commit larceny. He denies this.
He was originally charged with murder but this was later dropped.
He has denied any involvement in Mrs McAreavey's death.
Last month, two hotel workers were acquitted of her murder.
Detectives started a new investigation the day after the trial ended.