Belfast judge orders Facebook to identify abusive account holders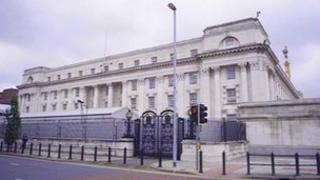 A judge has ordered Facebook to identify account holders who used its social networking website to post abusive messages about a Belfast firm.
Belfast High Court was told three staff members from an unnamed company were targeted by the anonymous messages.
Facebook has been given 24 hours to provide the email addresses of those responsible and 10 days to supply more information about them to the court.
A lawyer representing Facebook said they would comply with the orders.
He added that the accounts of those responsible have been closed.
The court heard that the series of abusive messages attacking the Northern Ireland company had been posted on Facebook over several months, by people using pseudonyms.
The firm which was the subject of abuse has not been able to find out who was sending the messages.
A lawyer acting for the Belfast company told the court that if the firm was to be identified in the case it would only draw more public attention to the matter, which is what they were trying to avoid.
The judge, Mr Justice Weatherup, ruled that the Belfast firm in question was not to be named and no details of the content of Facebook posts were disclosed in the High Court.
The case was adjourned until 6 September.