Tens of thousands affected by Northern Ireland power cut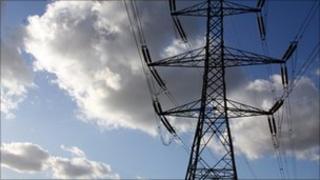 Around 45,000 electricity customers in Northern Ireland were left without a supply due to a widespread power cut on Monday afternoon.
Homes in east Belfast, Holywood, Comber, Dunmurry and the Ards Peninsula were affected.
A spokesperson for Northern Ireland Electricity (NIE) said the problem had arisen due to "generation problems in the island of Ireland".
Power was restored to most customers within 15 minutes.
Around 4,500 homes and businesses in the Comber area had to wait for up to an hour.
NIE said two power stations had developed temporary faults.
All stations in Northern Ireland and the Republic now form part of a single electricity market.