NI house prices continue to fall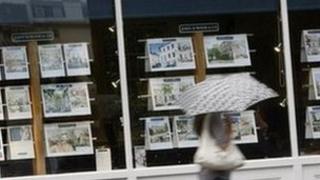 House prices in Northern Ireland are continuing to fall, according to an official government index.
It shows prices were 3% lower in the second quarter of this year compared to the first quarter.
When compared to June 2011, prices have slipped back by 11%.
The figures from Land and Property Services put the standardised average price of a house at £95,623.
The index is calculated using stamp duty information recorded by Revenue and Customs.