Dublin Airport taxi drivers strike in row over spaces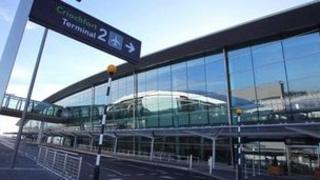 Taxi drivers at Dublin Airport have been on strike since Wednesday afternoon and are refusing to pick up passengers.
The row centres on a reduction by around 70 spaces in the taxi holding area of the airport.
The Dublin Airport Authority has said the reduction was for commercial reasons.
A meeting between the DAA and taxi representative groups to try to solve the row but agreement was not reached.
The DAA said it regrets the inconvenience to customers resulting from what it calls a "unilateral" action.