Customers get refunds six years after Farepak collapse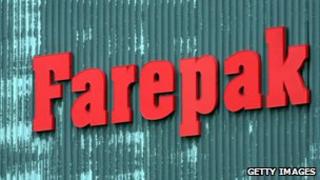 Farepak customers are finally to receive some of the money owed to them six years after the company collapsed.
The collapse of the Christmas hamper firm in 2006 cost thousands of families their savings.
Liquidators said customers would get a dividend of thirty-two pence in the pound.
This will go with the eighteen-pence in the pound they received from a charity set up by the government.
A Londonderry based collector for the company, Claire Street, who used her own money to reimburse her customers says while she feels customers should have got all their money back, fifty-pence in the pound is better than nothing
She said: "It will give me some of my money back. Obviously we would have preferred to get all our money back but I am just glad it is just coming to an end, it has been going on now for nearly six years. It got to the stage where we didn't think we'd be getting anything."
"My family and myself paid back £2,500 out of our own savings to customers and we'll get about £800 of that money back. All my customers were friends and family and some of them didn't have any other money put away and it was very close to Christmas, they were just weeks away from getting vouchers and food hampers, so it helped me to sleep at night.
"It just got to the stage where you just didn't think it was ever going to come to an end. All my paperwork was up in the loft out of the way."
Ms Street says there are still ongoing court cases involving Farepak and they have not given up hope of customers getting the rest of their money back