PSNI and Barnardos to tackle child sex exploitation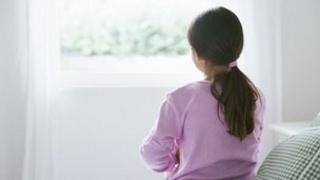 The PSNI has enlisted the help of the Barnardos charity to tackle the problem of child sexual exploitation.
A Barnardos worker will now be based with police to cover south and east Belfast.
It is the first time such a jointly-funded pilot has been issued in Northern Ireland.
Its purpose is to allow the charity worker to provide early intervention for young people.
They will focus on those reported to the PSNI as going missing or where there are other concerns or indications of sexual exploitation.
Jacqui Montgomery-Devlin from Barnardos said child sexual exploitation was a "very hidden problem".
"It is the exploitation of young males and females for sex below the age of consent by predatory adults.
"This joint initiative with the PSNI will help us reach young people who are vulnerable to sexual exploitation at a much earlier stage."
Assistant Chief Constable George Hamilton said: "The protection of children and vulnerable adults is a core police function.
"As over 50% of victims of sexual offences in 2011 were under 18 years of age, it was critically important that we reviewed the service being provided to these young people to ensure their needs were being met."
In 2011, Barnardos published a two year research project called 'Not a World Away' which looked at the scope of child sexual exploitation.
It suggested that two-thirds of girls in care homes in Northern Ireland were at risk.