Child porn accused police officer is released on bail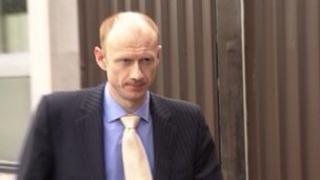 A suspended police officer accused of having indecent images of children has appeared before Ards Magistrates Court.
It follows a UK-wide operation into child pornography where 100 people were arrested.
Richard Chilvers, 31, with an address given as Tennent Street police station, Belfast, is charged with making, having and distributing indecent images of children.
The three separate offences relate to the same date in May this year.
His solicitor told the court his client had been frank, open and fully co-operative with the police investigation and that his client realised behind every image there was a victim.
District judge Mervyn Bates told Mr Chilvers he was not allowed any unsupervised supervision with a child under the age of 18.
He was released on bail, suspended on full pay and has been banned from using the internet.
Mr Chilvers is due to appear in court again on 18 October.
The accused is a well known figure in Northern Ireland's basketball community as he played for the Bangor Sharks.