Two women arrested after man stabbed in south Belfast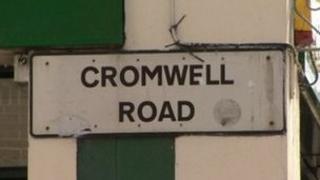 Two women have been arrested after a man was stabbed in south Belfast.
The 25-year-old victim was stabbed in the neck after an incident in Cromwell Road at 01:35 BST on Sunday.
He was taken to hospital for treatment, but his injuries are not thought to be life-threatening.
Two women, aged 27 and 21, have been arrested in connection with the incident. The police have appealed for information.