Women put into boot as men beaten at Randalstown forest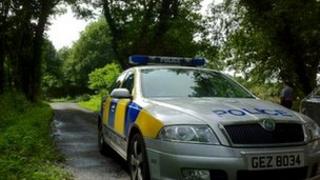 Three women have been closed in the boot of a car while two men who were with them were beaten by masked men armed with guns and baseball bats.
The men approached the victims' VW Jetta at about 22:05 BST on Tuesday at Randalstown forest in County Antrim.
The two male victims, aged 26 and 21, were treated in hospital for injuries which are not believed to be life threatening.
The three women, who are all 19, were not injured.
The three attackers, who smashed the car windows, were dressed in black and wore balaclavas. They made off in a dark-coloured Vauxhall Vectra.