Nine men questioned over Antrim gang house attack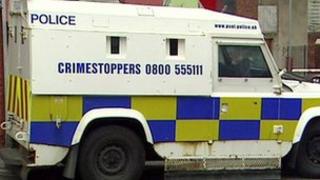 Nine men have been arrested in connection with an attack by a gang wielding hammers and bats at a house in County Antrim.
Police said up to 20 men with hammers and bats smashed windows and a door at the house at Newpark estate, Antrim, at about 20:10 BST on Thursday.
A man ran away from the house and was not hurt.
A few hours later, nine men aged between 21 and 48 were arrested in connection with the break-in.