Ormeau Road, Belfast, robbery: Two charged and one held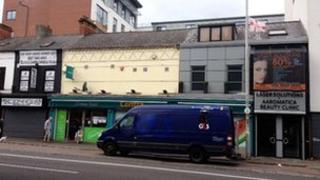 Two people have been charged and one arrested over an armed robbery in south Belfast at the weekend.
Money was a stolen after a security guard was threatened by a man carrying a gun outside a Centra store on the Ormeau Road on Sunday morning.
A 34-year-old man is accused of robbery with a firearm and handling stolen goods, while a woman, 27, has been charged with assisting offenders.
A 45-year-old man is also being questioned about the raid.