Boston College project: Legal appeal over Dolours Price interviews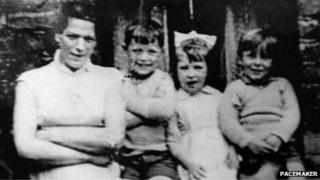 A legal appeal to prevent interviews with an IRA bomber from being handed over to the police in Belfast continues on Friday.
Interviews with former republican and loyalist paramilitaries were carried out as part of a history project for Boston College.
One of the interviews is with convicted bomber Dolours Price.
Lawyers are appealing the decision in both the US and Northern Ireland to hand over the tapes to the police.
Ms Price agreed to take part in the interviews on the condition that her account would remain confidential until after her death.
She later gave an interview to a newspaper journalist, in which she admitted that she had taken part in the Belfast Project.
In that interview she allegedly claimed to have been the person who drove one of the Disappeared, mother-of-10 Jean McConville, to her death in 1972
Last week, a High Court judge granted a temporary injunction to stop police taking possession of interviews with Ms Price.
The order will remain in place until a legal challenge by one of the researchers, Anthony McIntyre.
Mr McIntyre, a former IRA man turned writer, is seeking to judicially review the police over moves to gain the material for their investigation into the 1972 abduction and murder of Jean McConville.
His lawyers argued that disclosing the transcripts will put his life at risk.
Loyalist and republican paramilitaries gave interviews to Mr McIntyre and journalist Ed Moloney for the college's Belfast Project, an examination of the conflict in Northern Ireland.
Those who took part included Ms Price, who was jailed for her part in a bomb attack on the Old Bailey in London in 1973 which injured more than 200 people.
In July, a US appeal court ruled that the Boston College interviews should be handed over to the PSNI.