Sammy Wilson fined for using mobile in car in Newtownards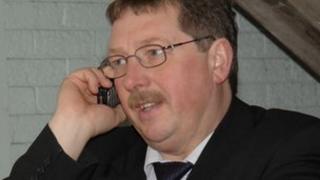 Finance Minister Sammy Wilson has been fined for driving while using a mobile phone.
The 59-year-old DUP assembly member and MP for East Antrim was fined £200 and issued with three penalty points.
Police saw him holding the phone to his ear on Newtownards High Street in April.
Mr Wilson was not at Ards Magistrate's Court for the hearing on Thursday and was not represented by a solicitor.