Comber Mill - 'bank will get just £1m of £8m owed'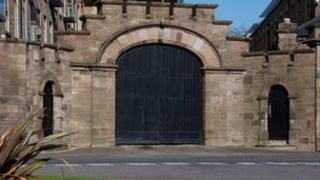 The property company that converted Comber Mill into a luxury development has estimated that the bank that funded the project will get back just £1m of the £8m it is owed.
WAD Developments transformed the County Down mill into a gated community of apartments and houses during the property boom.
However, sales of the high-priced homes were slow.
In August, the firm was placed into administration by Bank of Scotland.
A statement of affairs filed by the WAD directors also indicates that a County Down glazing contractor will not be paid the £34,000 it is owed.
The bank loan to WAD was originally made by Bank of Scotland Ireland which lent heavily to property developers.
It ran up enormous losses and was effectively shut down by its owners, Lloyds. The loan book is being run off by a company called Certus.
The statement of affairs suggests that the security for the loan included other properties in Comber as well as unsold units at the mill.
As recently as 2010, the directors of WAD estimated that the ultimate realisable valuable of unsold homes and undeveloped parts of the mill site would be £12m.
The Northern Ireland housing market is in a long downturn - prices are still falling in many areas, demand is far below its peak and banks are imposing tough lending criteria.