Complaints about NI doctors up 20% in year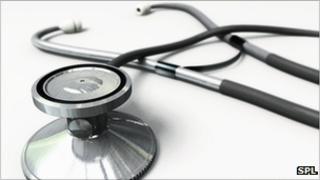 The number of complaints made against doctors in NI to the General Medical Council has risen by 20 per cent in the past year.
The GMC said 119 complaints were made in 2011 about doctors registered in NI, a rise of 20 on the previous year.
A report from the regulator indicated there were 8,781 complaints in the UK in 2011, compared with 7,153 in 2010.
In the past five years in NI, there has been a rise of 55 complaints.
Nationally, the regulator said there was no evidence to suggest care was getting worse.
Instead, it claimed the UK rise was down to greater expectations and willingness to complain.
The figures - the most detailed yet to be released by the GMC - showed that not all the complaints led to full-scale investigations.
Nationally, GPs, psychiatrists and surgeons attracted the highest rates of complaints, while men, and in particular older, male doctors, were far more likely to be the subject of complaints than women.
The most complained about topic was the care and treatment given, followed by communication and respect for patients, which both saw large rises in the past year.