Belfast-Cyprus flight diverted to Manchester over fault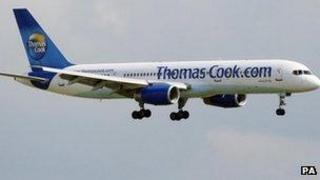 A flight from Belfast International Airport to Cyprus has been diverted to Manchester.
Travel company Thomas Cook said it was due to a minor technical fault.
The plane had flown as far as Bruges in Belgium when it turned back on Wednesday evening.
It is believed more than 200 people were on board the plane. Passengers will spend the night in Manchester, before travelling on to Cyprus at about 09:00 BST on Thursday.