Police rehiring 'taints process' says McCord legal team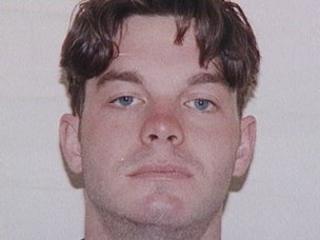 The rehiring of retired RUC officers to assist investigations into unsolved murders taints the entire process in illegality, the High Court has heard.
Lawyers for the mother of a man killed by a UVF gang led by an agent said the process should not be allowed.
Vivienne McCord's son, Raymond McCord Jr, was found beaten to death in 1997.
She is seeking a judicial review of the chief constable's policy of contracting ex-officers who left with redundancy packages under the Patten reforms.
Five years ago, the then Police Ombudsman Nuala O'Loan published a devastating report which said the gang that murdered Raymond McCord jnr contained a number of paid Special Branch agents and had been responsible for up to 16 murders.
The report said there had been collusion, with some police officers protecting their agents and making sure they were not caught.
The policy of rehiring retired RUC officers who left with generous Patten redundancy payments is the subject of an ongoing investigation by the government's spending watchdog, the Audit Office.
Mrs McCord fears that bringing former policemen back in to help with historicial inquiries may thwart efforts to establish the full circumstances surrounding her son's death.
Frank O'Donoghue QC told the court: "The content of the Operation Ballast report by the Police Ombudsman identified the very high likelihood that there was an arrangement going on between those apparently responsible for his (Mr McCord's) murder, and members of the RUC, in other words informers being involved.
'Defeats change'
"We are into a situation in this case of former RUC officers coming back into the PSNI to investigate historical murders where the conduct of the RUC is the matter under investigation.
"That is in principle wrong and defeats the whole objective of change in the arrangements of policing that took place over 10 years ago."
Mr O'Donoghue had no evidence that any of the rehired officers were actually working on the McCord investigation.
But he stressed: "The substance of the applicant's case is that the entire process is tainted with illegality."
The court was told that these support staff brought in under a statutory scheme should only be involved in detention and escort duties.
Tony McGleenan QC, for the chief constable, contended that Mrs McCord should have inquired whether any former RUC officers were involved in the investigation into her son's murder.
He claimed it was wrong to instead subject entire police employment practices to scrutiny.
Mr McGleenan warned that if the judicial review succeeded it could result in police being "paralysed" in attempts to contract anyone for service work.
"The chief constable will not be able to get someone to come and change a fuse in police headquarters," he said.
According to the barrister agency workers have been brought in to assist in so-called legacy inquiries, but not in an investigative role.
He also disputed claims that there was no legislative power for such a move, contending that Parliament has allowed for it.
Mr Justice Treacy, who heard the application for leave to seek a full judicial review, reserved his judgment.