Hyponatraemia inquiry: health trust to contact 14 former patients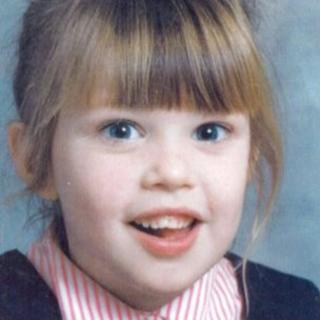 The Belfast Health Trust is to start contacting 14 people who were patients in the Royal Belfast Hospital for Sick Children (RBHSC) 16 years ago.
It is part of the hyponatraemia inquiry into the deaths of five children.
The patients were in the Allen and Cherry Tree wards alongside nine-year-old Claire Roberts who died in 1996.
They are to be asked if their medical notes can be used to help establish the availability of Claire's consultant in the lead up to her death.
Claire had been admitted to the RBHSC with a suspected stomach bug, but her condition deteriorated in the hospital and she died two days later on 23 October.
Scathing attack
The inquiry, which is sitting in Banbridge, has already heard that she was overdosed with medication and excess fluids.
The issue of fluid management is central to the hyponatraemia inquiry.
It is hoped her fellow patients' notes, which only recently emerged, will help shed light on whether the consultant paediatrician Dr Heather Steen was easily available for Claire if needed, particularly by the junior doctors.
However, as this is personal information, the former patients may object to them being used by the inquiry - even if their names are withdrawn.
At the hearing in Banbridge on Tuesday, the inquiry's chairman John O'Hara QC launched a scathing attack on both the Belfast Health Trust and Dr Steen.
He said that it had become clear that Dr Steen had come into the possession of "unsolicited, redacted documents" which threw light on the question of where she was and what she was doing as Claire was being treated.
Consent
Mr O'Hara said it appeared clear to him that those documents were probably obtained improperly, even though they were probably relevant to the inquiry.
He said: "I have not seen those documents and do not intend to see them."
The chairman told the inquiry that everyone in the court would think that former patients would give their consent without any hesitation, but that may not be the case.
He said he would issue a formal order to the Directorate of Legal Services for the information to be obtained.
As a result, the Belfast Health Trust will now contact each patient immediately to seek his or her consent.
If the trust receives no response or a refusal to consent from any individual, Mr O'Hara went on to to explain that he would then apply to the High Court next week for a declaration that the Trust would not be in breach of Article 8 of the European Convention of Human Rights by providing the documents in compliance with the Inquiry's order.
Frustration
Article 8 offers individuals the protection of a private family life.
With the family of Claire Roberts listening to the proceedings Mr O'Hara added: "I cannot finish without expressing dismay and frustration about these events and I recognise that my thoughts can hardly compare to those of Mr and Mrs Roberts in particular.
"I am hugely unimpressed by the failure of various people to provide this information or raise the possibility of obtaining this information through this route before now," the chairman said.
"I am particularly concerned that there does not seem to have been some greater determination on the part of Dr Steen who must surely have the strongest possible reason to protect her reputation.
"What has happened and what has been allowed to happen is beyond defence."
It is the fourth adjournment of the hyponatraemia public inquiry in less than a year.
Mr O'Hara apologised to the families saying he had no other option than to delay proceedings.
He said he hoped they would resume again on 8 October.