Five arrests follow PSNI searches in Omagh and Scotland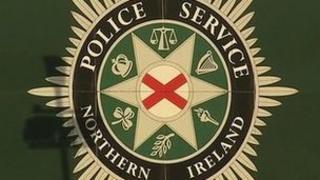 Police have been given an extra 36 hours to question five people arrested after police searches in Omagh and Scotland.
Police have said the searches, which were carried out on Saturday evening and Sunday morning, were in relation to serious crime in the Omagh area.
Four men and a woman have been arrested - one of them in Scotland.
The arrests are not believed to be in relation to dissident republican activity.