Permission for Banbridge Asda store refused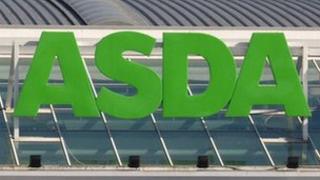 Planning permission for a 4,200 square metre Asda store and filling station in Banbridge has been refused by Environment Minister Alex Attwood.
Explaining his decision, Mr Attwood said Banbridge town centre had traded very well in difficult times.
"I believe this decision will help Banbridge town to continue trading well in ongoing uncertain times," he added.
He said the Newry Road site was in a residential area and many people within the community had raised concerns.
"A large foodstore, along with its extensive car parking, would be harmful to the established character and townscape of this area, and will have a detrimental impact on the amenity of nearby residents," he said.
"Further, I am not convinced by the application that local conservation interests will be protected and that the development will not lead to unacceptable traffic impact.
"Having carefully considered these matters and after taking account of the views and concerns of the local community I have decided to refuse planning permission."
The Department of Environment received 26 objections to the application and three letters of support.