Eamonn O'Neill, credit union director, jailed for theft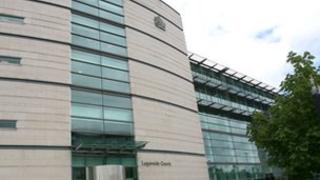 A credit union director who stole nearly £10,000 from the organisation to pay his mortgage and buy Christmas presents for his children has been jailed.
Eamonn O'Neill, 42, from Mountainview Parade, Belfast, also used the money to settle payday loans.
He pleaded guilty to the theft charges at Belfast Crown Court.
The judge said O'Neill had betrayed the trust of his colleagues and jailed him for 18 months, suspended for two years.
A prosecution lawyer told the court that the accused had had a key to a safe at the offices of the ABC credit union, in Crumlin Road, Belfast.
In total, O'Neill stole 10,000 euros (£8,000) and $2,000 (£1,200), taking the money on three different dates in 2011.
Passing sentence, Judge Gordon Kerr QC said O'Neill had not spent the money on necessities.