Nothing found in Lisa Dorrian search near Comber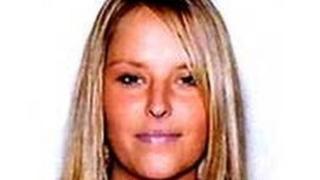 Detectives investigating the murder of Lisa Dorrian have finished a search of an area of farmland near Comber, County Down.
Police said nothing of significance had been found.
It is understood they may have been looking for a vehicle that could have been used in the murder.
The 25-year-old was last seen at a party at a Ballyhalbert caravan site in County Down on 28 February 2005.
Despite extensive land and sea searches, her body has never been found. Police have made several arrests but no-one has been charged with her murder.
Lisa Dorrian's family made an appeal to the public to help them find her on the seventh anniversary of her disappearance in February.
The Dorrian family have tried a number of initiatives since she went missing, including linking up with Snow Patrol singer Gary Lightbody and releasing a short film at cinemas.
A £10,000 reward was also offered for information leading to the recovery of her body.
Police have repeated an appeal for anyone with information to contact them on 0845 600 8000, or Crimestoppers on 0800 555 111.