Families welcome Police Ombudsman investigation into UVF collusion claims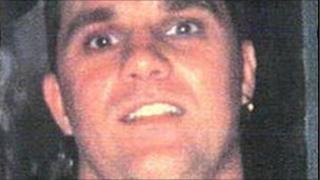 Eight families have welcomed the Police Ombudsman's Office investigation into claims that senior members of the UVF have evaded prosecution because they were police informers.
The families are relatives of several people murdered by the UVF.
The investigation was launched after families approached Michael Maguire after he became Ombudsman in July.
It will examine allegations that police failed to properly investigate a series of murders between 1989 and 2010.
The police investigation into the killing of Bobby Moffett is one of those being reviewed.
He was shot dead by the UVF two years ago on the Shankill Road in Belfast after a dispute with a senior figure within the organisation.
In a statement, the PSNI has said it is involved in a major investigation into criminality involving the UVF in north and west Belfast.
It said the murder of Bobby Moffett remains a live investigation into which it has committed considerable resources and gone to substantial lengths to bring charges.