Clanmil in Nama talks over Hilden Mill complex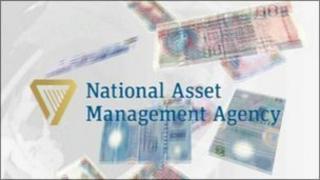 One of Northern Ireland's largest housing associations is in talks with the Irish government's National Asset Management Agency (Nama) with a view to buying the Hilden Mill complex near Lisburn.
Clanmil has signed an option agreement giving them time to consider proposals for the site and the right to buy it, if those plans prove viable.
The site already has planning permission for around 600 homes
It is currently owned by Hilden Developments (NI) whose loans of £45m were transferred to Nama.
The loans were originally advanced by the now defunct Irish Nationwide Building Society.
Clanmil says it is planning a 'mixed use, mixed tenure scheme' that will reflect the area's current and future housing and commercial needs.
Joan Baird, chair of Clanmil Housing said: "This site offers an outstanding opportunity to provide much needed affordable homes in a vibrant, mixed neighbourhood and we're very excited to be involved.
"Over the coming months we'll be exploring how Clanmil can progress Hilden Mill's transformation into a great place to live and work."
Under the terms of the option agreement Clanmil will make a final decision on the purchase and regeneration of the site by June 2014.
Frank Daly, chairman of Nama, said the agreement is "extremely important for Nama".
He added: "It reflects Nama's determination to work in partnership with the social housing sector in Northern Ireland to provide affordable housing solutions through our portfolio.
"It also reflects our commitment to work with the wider state and public sector to develop and deliver, in tandem with our own commercial objectives, a range of initiatives which will bring social and economic benefits to Northern Ireland."