WWI centenary remembrances should be jointly commemorated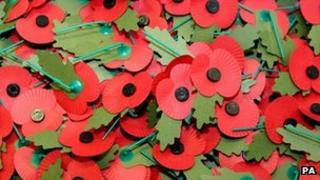 There should be a joint British-Irish approach to commemorating WWI, according to a new report.
The paper was presented at a meeting of the British-Irish Parliamentary Assembly in Glasgow on Tuesday.
It recommends that a number of significant centenary anniversary be jointly commemorated.
The report was produced after a year-long consultation with a range of academics, political groups, and community groups in Ireland and the UK.
One of the key recommendations is the establishment of a cross-border educational initiative to arrange, on a single day on an annual basis, exchanges and the teaching of the history of a particular anniversary.
It was authored by Frank Feighan TD, chairman of the assembly's committee on Sovereign Affairs.
"2012 is the first year in a decade which sees a number of very significant anniversaries in Irish and British history," he said.
"These include the centenaries of the introduction of the Third Home Rule Bill in Westminster, the Home Rule Crisis and the signing of the Ulster Covenant, the formation of the Ulster Volunteer Force, the Dublin Lockout, the establishment of the Irish Volunteers (which is considered the birth of the Irish Defence forces, Óglaigh na hÉireann), the outbreak of the First World War, the Easter Rising of 1916, the War of Independence, the signing of the Anglo-Irish Treaty, and the partition of Ireland.
"These momentous events changed the course of Irish history and relations between the peoples of our islands for the rest of the century."
Mr Feighan said commemorating the past presented "dangers".
"Risks exist that certain groups will attempt to exploit the anniversaries in a way which further divides us, undermining the progress achieved in recent years. But it presents opportunities as well," he said.
"If history makes us who we are, surely a sensitive and inclusive examination of our shared past might serve to deepen mutual understanding between different people and communities, and to foster the ongoing process of reconciliation on the island of Ireland, and between our islands."
He highlighted that the recent commemorations of the signing of the Ulster Covenant passed off without major incident.
Mr Feighan suggested that authorities and others involved in commemorative activities could learn from the manner in which this sensitive event was managed.
The British-Irish Parliamentary Assembly (formerly the British-Irish Inter-Parliamentary Body) was established in 1990 as a link between members of the Houses of Parliament and the Houses of the Oireachtas.
In recent years, membership has been expanded to include representatives of the Scottish Parliament, the Northern Ireland Assembly, the Welsh Assembly, the High Court of Tynwald (Isle of Man) and the States of Guernsey and Jersey.
Two plenary sessions, attended by 68 members, are held every year alternately in Britain and Ireland with ongoing work by four committees.