Survey into Irish border schools co-operation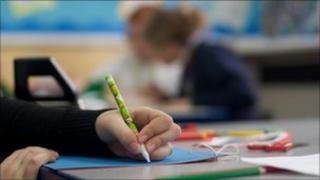 Parents of schoolchildren living close to the Irish border are to be asked if they would like greater co-operation between schools in Northern Ireland and the Republic of Ireland.
A survey will be handed out through Northern Ireland primary and secondary schools within 12 miles of the border.
It could pave the way for more children being educated in one jurisdiction while living in another.
The survey was announced by Stormont education minister John O'Dowd.
He says families living and working on different sides of the border can face barriers in getting places in convenient locations.
In some cases there are legal problems but in others, he says, parents simply are not aware of what is available.