NI prisons chief bids to recruit more Catholics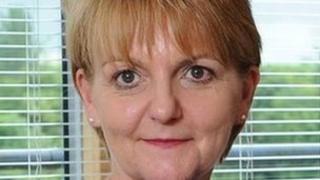 The new director-general of the Prison Service (NIPS) has said she is disappointed by the number of Catholics applying to be custody officers.
Sue McAllister said 60 of the new recruits, who replace the traditional prison officer grades, would begin work in the coming weeks.
She said the NIPS, with the Equality Commission, would address the problem.
Mrs McAllister said they would work with churches and schools to present the service as an attractive career.
Ronnie Armour, NIPS director of human resources, said it made the process of cultural change more difficult.
The director-general also revealed that there were safety concerns around X-ray machines being considered as a replacement for full-body searches.
Mrs McAllister said there was a benchmark that people should only pass through the machine up to 100 times a year.
Other forms of scanning equipment, including "millimetre wave" equipment already being tested, had no safety implications.