Lee Smyth murder in Armagh: Two arrested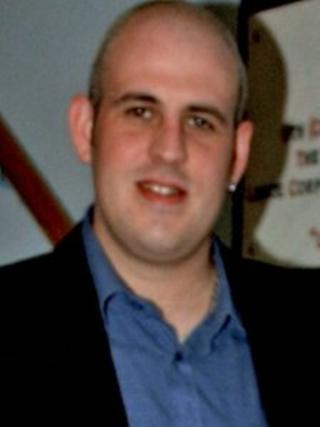 Detectives from PSNI's Serious Crime Branch have arrested two men, both aged 22, in connection with the murder of 32-year-old Armagh man, Lee Smyth.
Mr Smyth was seriously assaulted in a laneway beside a river at Ballinahone Avenue, Armagh, 6 Sunday June, 2010.
He was in hospital for two years but never recovered. He died on Tuesday 12 June, 2012.
One of the men was arrested in the Armagh area. The other was arrested in Shropshire in England.
He is being brought back to Northern Ireland, a polce spokesman has said.
PSNI detective chief inspector Gareth Talbot said: "I believe that there are people in the Armagh area who know what happened to Lee and who were involved.
"I appeal directly to those people to search their conscience, come forward and tell us what they know. It is never too late to do the right thing."