Londonderry man charged with cocaine supply conspiracy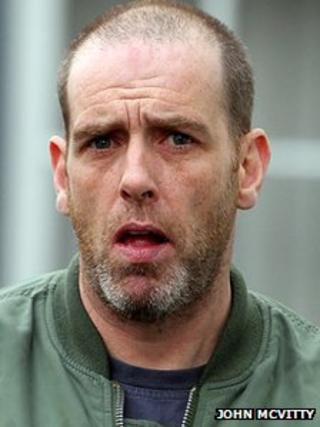 A man has appeared in court charged with conspiracy to supply £240,000 worth of cocaine.
The drugs were found in a car in London and police believe they were destined for Northern Ireland.
A court in Enniskillen was told that James Harkin, 44, has been threatened and was in "genuine fear of certain elements".
The judge refused an application for a reporting restriction to prevent his details from being published.
A detective constable told the court that the Metropolitan Police in London had found 4kg of cocaine in the boot of a BMW on 25 October.
He said the drugs had a street value of £240,000.
James Harkin was arrested in Northern Ireland.
He told police he was in London to buy a car and had seen the BMW and a Mercedes but he didn't like them.
He said he spent the rest of the trip drinking and gambling before flying home.
He later changed his story, telling the police that he was going to buy the BMW which had been stolen in England to bring back to Northern Ireland with new number plates.
He said he was trying to make money from what he called a "ringer vehicle".
He also admitted that he took a mobile phone with him for the purpose of the trip which he then destroyed when he returned to Northern Ireland.
He was remanded in custody.