Historical abuse inquiry: 101 apply to take part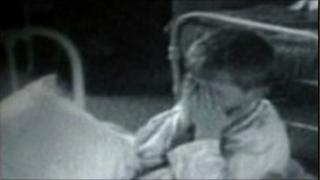 A total of 101 people have applied to take part in the inquiry into abuse in care institutions in Northern Ireland between 1922 and 1995.
The organisations that ran the institutions include Catholic religious orders, state and voluntary groups.
Most applicants, 72%, want to meet with both the acknowledgment forum and the statutory inquiry.
Inquiry chairman, Sir Anthony Hart, said: "We are encouraged with the initial response to a low key launch."
The acknowledgement forum will be a confidential one and will allow victims and survivors to tell their childhood experiences of living in institutions to members of the panel.
The inquiry follows the damning Ryan Report in the Irish Republic that uncovered decades of endemic abuse in some religious institutions.